Deutsche Version
Call for Proposals
---
The Call for Proposals is closed.
---
From the 23 to 26 June 2020, we are inviting developers working in a corporate environment to the seventh enterJS to exchange ideas on the use of JavaScript and the associated company-wide challenges. Although the topic has become known to many, the depth of the changing demands ensure that there is always enough to talk about.
The organizers of the enterJS - heise Developer, iX and dpunkt.verlag - invite everyone to submit their talk and workshop proposals by 24. Januar 2020. The main conference language is German. However, we aim to ensure that one third of the presentations are given in English.
The enterJS team would like to draw attention to the Code of Conduct of the event. Everyone involved should adhere to it.
The enterJS consists of two conference days and two workshop days. The aim of the enterJS is to discuss topics that are relevant to everyday work of JavaScript developers in companies of different sizes. You should therefore always ask yourself the question, to what extent the content is important for this group. For example, it should be useful for many participants and it could be relevant to consider existing infrastructures or software systems that have grown over time when developing with JavaScript. Furthermore, please keep in mind that the existing knowledge of the participants can be very different and that both people new to the language and JavaScript experts belong to the audience.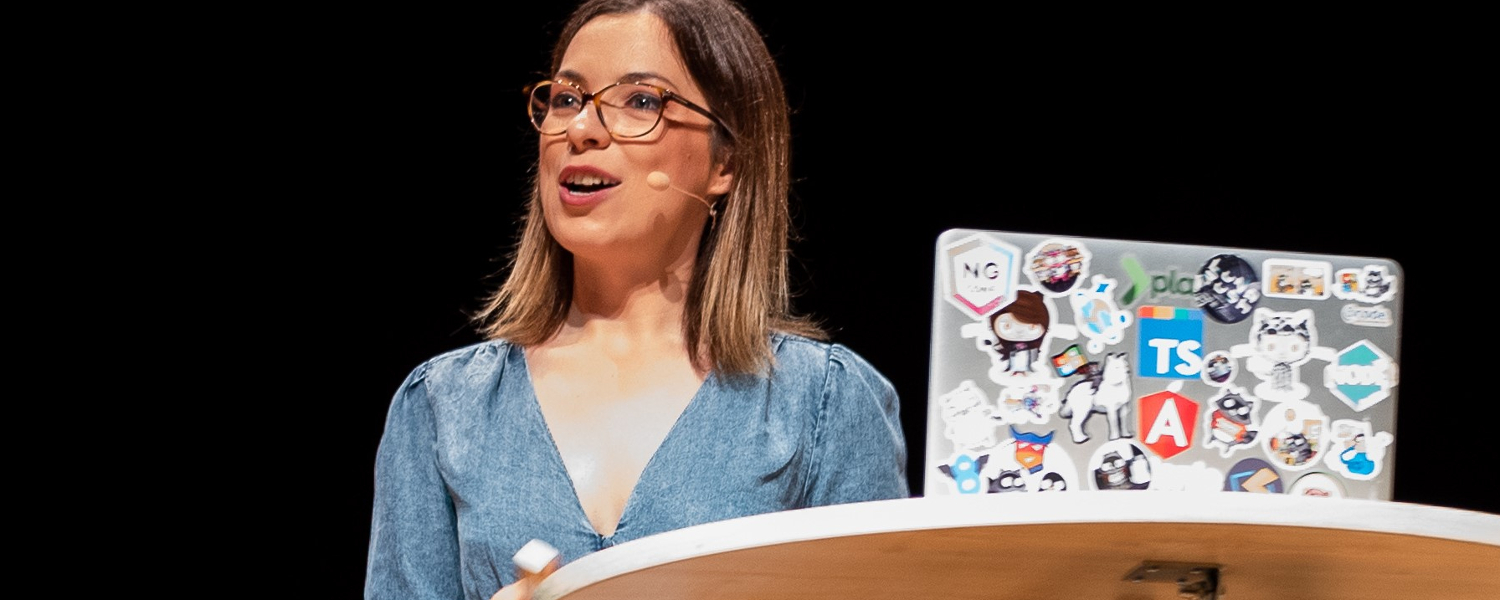 Simona Cotin @ enterJS 2019
We want either talks of 45 minutes or longer sessions of 75 minutes - either in German or English. Workshops are scheduled as full-day events with 7 hours.
We ask for the submission of abstracts (approx. 400 to 700 characters) that have our target audience in mind until January 24, 2020.In general, the submitted abstracts should be written objectively and precisely, so that the programme advisory Board gets a good idea of the content of the intended talk. Additional material supporting the application (long abstracts, slides, essays, etc.) is also welcome.
In order to better evaluate the presentations, we would like to ask you to use the following keywords for the lecture (e.g. which subject area is covered, which tools are used ...) and a set of the desired prerequisites and the goal of the talk.
To help less experienced speakers when needed, we offer to submit proposals before submission via e-mail to overcome possible hurdles together.
Themes and subject areas
Frameworks, Tools and Libraries
Performance
Quality assurance
Safety
Standards
Integration into legacy systems
Software architecture, best practices
UI/UX
Distributed Systems, Virtualization
Development and embedding of services
Legal aspects
Experience reports
Review process and speaker compensation
The review process is run anonymously, that is, names and the company affiliations of the speakers are not known during the discussion of the proposals in order to maintain objectivity. Suggestions, which are only interested in the presentation of your own product, are not relevant for the review process and thus not permissible. Should there be interest in such a presentation, please get in touch with our
sponsor contact person
.
Speakers receive a reimbursement for their traveling costs in accordance to a train ticket of the Deutsche Bahn, second class. Required overnight stays in Darmstadt are paid for, and speakers receive free admission to the two conference days. Workshop trainers receive additional financial compensation. Speakers who would have to fly in from abroad should contact the organisers beforehand.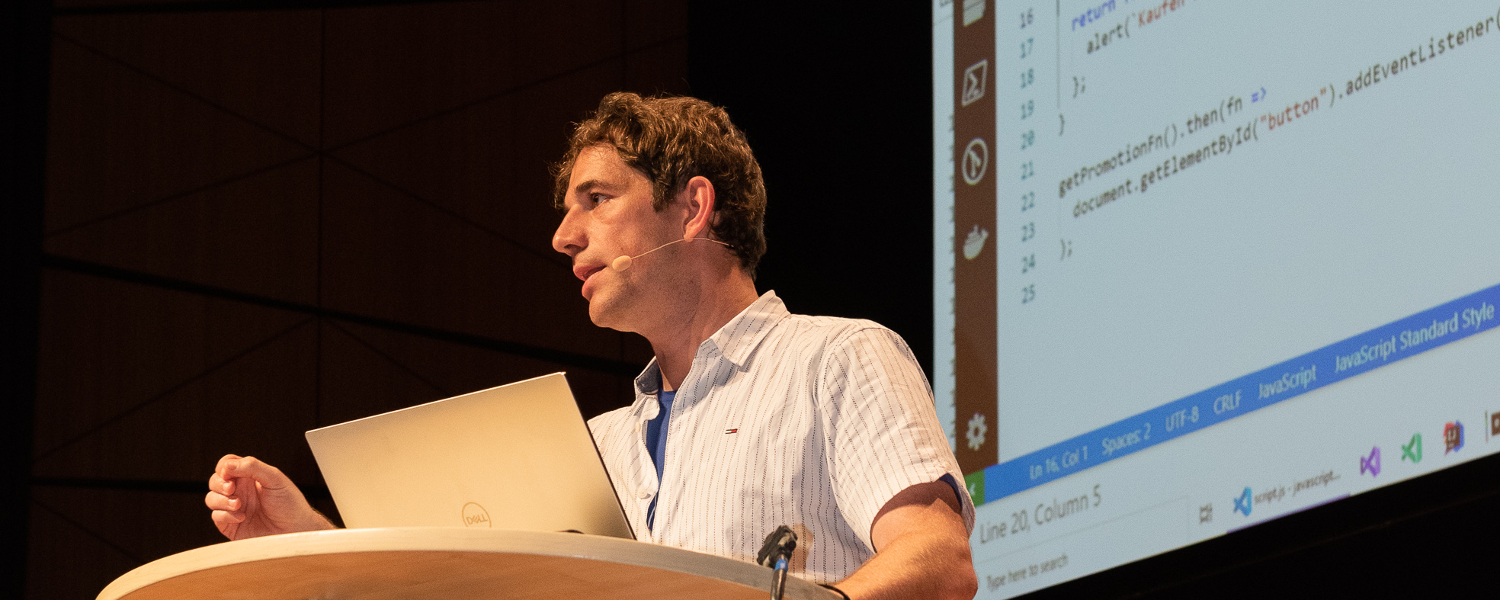 Rainer Hahnekamp @ enterJS 2019
The program committee consists of Kristin Baumann, Michael Hladky, Holger Schwichtenberg, Sebastian Springer, Melanie Feldmann und Björn Bohn. The finished programme will be online in February 2020.
If you have questions regarding the conference, do not hesitate to contact us via info@enterjs.de